VERDADEROS RESULTADOS EN LA VIDA
POWER MAGAZINE • ISSUE 264
Quienes han hecho el Programa de Purificación describen su resurgimiento de energía y expectativas para el futuro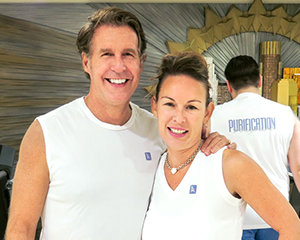 My energy level makes me feel alive.
On the Purification Program, my conscious level came up and I am now more aware of the various things around me. The other day I went to a drug store and I found it smelled very bad. Then I realized my body has been purified, and a natural, physical sense has come back to me. My mental stability increased, too. I can feel that my mind and body are well balanced. This program gave me exactly what I expected: a clear body and a clear mind!
—Mieko G
Toxins that accumulated
in my body for years are gone. I can think clearly. I feel light and clean. I'm more energetic, and in the mornings I wake up easily, ready to tackle life.
—Daniel
I had a heavy medical drug history,
however, I had no idea of the effects these drugs were having on me. Since doing the Purification Program, I feel like a new person. I got rid of so much negative emotion connected with these drugs.
—Grace
In the last 30 years,
my body has been subjected to numerous toxins from harmful foods, fats, paints and work materials. On the Purification Program a dark, toxic cloud, which had affected my perceptions for years, lifted. The world around me looked like it should—bright and beautiful. And with this, I gained a clearer, cleaner outlook. I am also now far more optimistic about the body's longevity.
—Brian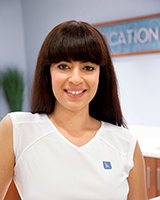 Toxins I didn't know I had were coming out of my body
during the Purification Program. I even had makeup come out of my skin. I was also surprised at how much radiation I'd been exposed to and which then discharged during the program. Negative emotions which came from toxins in my body disappeared for good during the program. There was also alcohol in my system that had been affecting me on a day-to-day basis and which now isn't there anymore. The service I received throughout the program was incredible. I feel now that my future is extremely bright, and I am very excited about it.
—Alicia K, Actress