LOS ANGELES, CA
•
25 de noviembre de 2017
Bringing Happiness to the Streets of Hollywood
The Hollywood chapter of The Way to Happiness Foundation carries out its annual community cleanup to make the parade route ready for the Hollywood Christmas Parade.
Every year, the holiday season in Hollywood is kicked off by the world-famous Hollywood Christmas Parade. And just like clockwork every year, the Hollywood chapter of The Way to Happiness Foundation hits the streets the day before the parade. This is part of a huge street cleanup to make Hollywood Boulevard sparkle for the holiday celebration.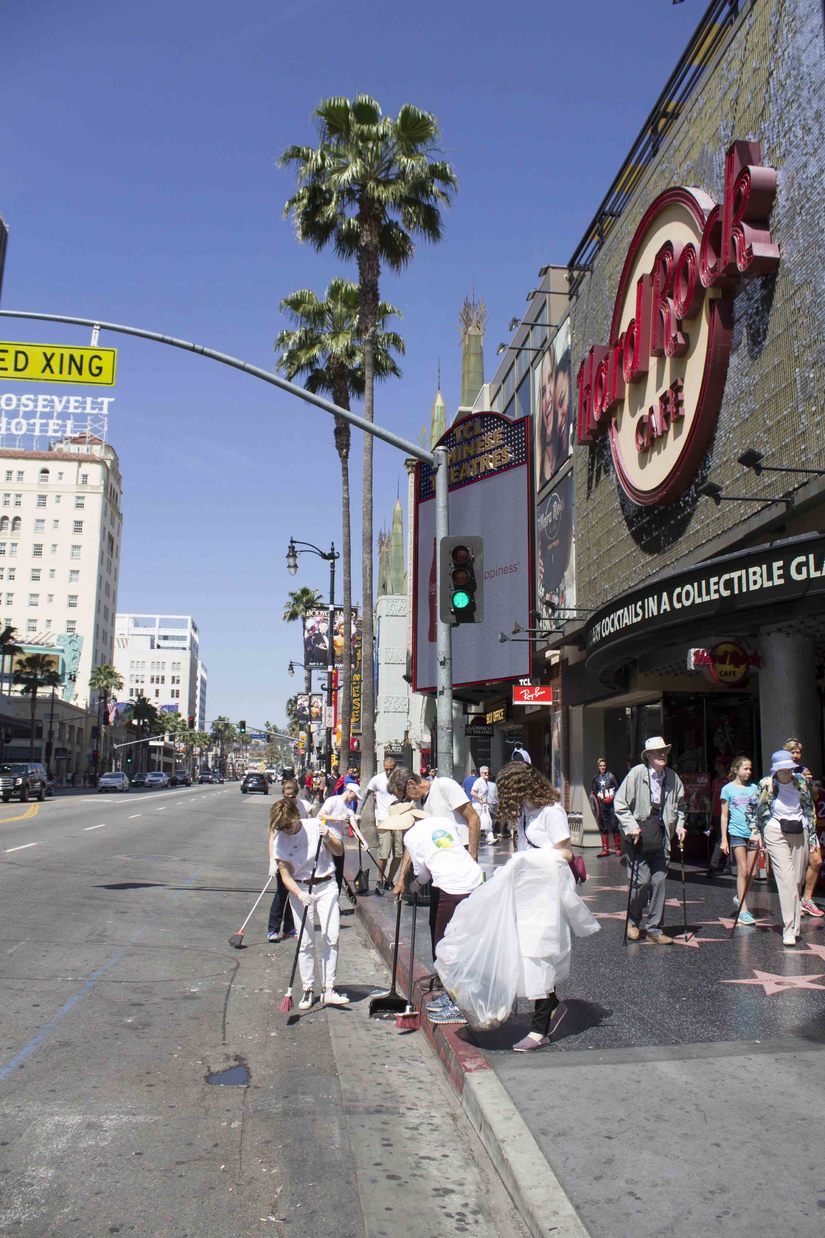 Bright and early on Saturday morning, 30 volunteers gathered at the location where the parade was to start the following day. They split into teams, grabbed brooms, gloves and trash bags, and started out. They picked up trash along the entire parade route, from the iconic Chinese Theater down to the historic intersection at Hollywood and Vine, and back along Sunset Boulevard.
The volunteers are following a precept from the booklet, The Way to Happiness, which is a common sense guide to better living. That precept is "Safeguard and Improve your Environment." It reads:
Care of the planet begins in one's own front yard. It extends through the area one travels to get to school or work. It covers such places as where one picnics or goes on vacation. The litter which messes up the terrain and water supply, the dead brush which invites fire, these are things one need not contribute to and which, in otherwise idle moments, one can do something about.
Shop owners along the Boulevard thanked the volunteers for their work, and those who were interested received their own copy of The Way to Happiness. And, of course, Santa arrived the next day and the Boulevard did, indeed, sparkle!